Biophotonics Summer School: Remember to apply
The 9th International Graduate Summer School Biophotonics '19 will take place 8 – 15 June 2019 at Backafallsbyn on the Island of Ven, Sweden, and the registration is open. The application deadline is 24 February 2019.
Let your colleagues know and make them apply now for this year's Summer School on Biophotonics. More information on the school and how to apply can be found on biop.dk.
This year's lecturers
CEO Dr. David Cuccia, PhD, Modulated Imaging Inc., Irvine, USA
Keynote: Entrepreneurship in Biophotonics
Professor Jes Broeng, Technical University of Denmark
Keynote: Innovation in Photonics
Professor Sune Svanberg, Lund University, Sweden
Keynote: Spectroscopy in Life Science
Professor Kishan Dholakia, University of St. Andrews, Scotland
Shaped Light for Imaging and Micromanipulation
Professor Wolfgang Drexler, Medical University of Vienna, Austria
Optical Coherence Tomography: Technology and Applications
Professor Steven Jacques, Oregon Health Science University, USA
Tissue Optics
Professor Seemantini Nadkarni, Harvard Medical School, USA
Optical Micromechanics
Professor Brian Pogue, Thayer School of Engineering at Dartmouth, USA
Diffuse Optics
Professor Eric Potma, University of California, Irvine, USA
Biomolecular Imaging With Coherent Raman Scattering Microscopy
Professor Melissa Skala, University of Wisconsin-Madison, USA
Fluorescence lifetime imaging
Professor Katarina Svanberg, Lund University, Sweden
Strategies For Cancer Treatment Using Lasers And Photodynamic Therapy
Professor Roy Taylor, Imperial College London, United Kingdom
Fibre Based Supercontinuum Sources and Lasers
Professor Lihong Wang, California Institute of Technology, USA
Photoacoustic Tomography: Ultrasonically Breaking through the Optical Diffusion Limit
Who should attend?
The school lectures spans areas ranging from basic research to applied technology and therefore students and post docs in both the technical and medical sciences are encouraged to attend this summer school.
The target group is primarily graduate students (PhD) and post-doctoral fellows within the main topics of the school, i.e., within the field of biomedical optics. Admission of a limited, small number of under-graduate students will be allowed.
Application
Apply for the school on biop.dk. The deadline for applying to attend is 24 February 2019.
We look forward to receiving your application
Peter E. Andersen, Dominik Marti (DTU, Denmark) & Stefan Andersson-Engels (Tyndall, Ireland)
Founders and Organizers, Biophotonics '19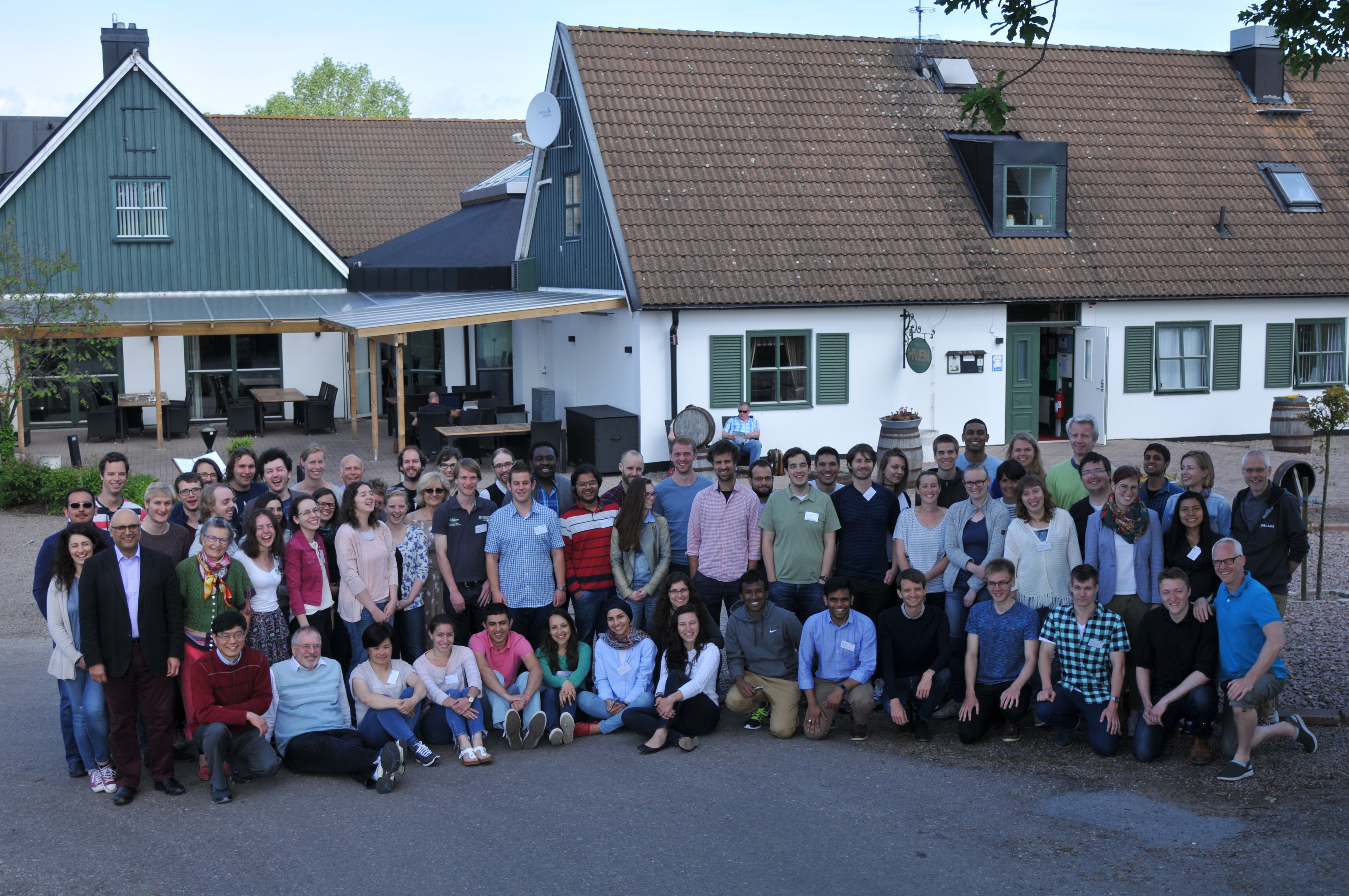 Biophotonics Class 2017